Titan Poker Review
When it comes to finding an online poker site you can trust, there are plenty of different things to look out for. It can be helpful to look for a poker site that has a lot of affiliated sites in the online gaming community. It can also be of benefit to find a poker site that is located on a popular and well-regarded network. These are both elements that apply to the Titan Poker site and it is easy to see why so many people rely on Titan for their online poker needs.
Titan Poker sits alongside Titan Casino and Titan Bet. The site is the flagship site on the iPoker Network and when it comes to major European poker rooms, there are few that are more impressive or important than Titan Poker. If you are looking for a site that ticks the boxes with respect to reliability, you'll find that this is the site you should turn to.
Poker Network
Given that Titan Poker is regarded as the number one poker room in Europe and a major component of the hugely popular iPoker network, it is no surprise to see the site performing so strongly. At peak periods, there are tens of thousands of players accessing the site and playing for millions of dollars every single month.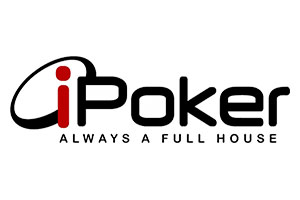 The iPoker network represents Playtech's involvement with the online poker community. Playtech is one of the leading online gaming firms in the world, it is licenced in Kahanwake and it has a reputation for providing some of the best games you will find on online casino sites. The Titan brand also utilises Playtech games for the Titan Casino site so there is a strong and rich partnership between the two firms and it is no real surprise to learn that Titan Poker is the top poker room you will find on the iPoker network.
Accessing the poker games
In order to gain access to the poker games and tournaments provide by Titan Poker, you need to be able to download the software.
Players will need at least 1,6GHz CPU (Pentium 4), 512 MB of RAM, 256 MB video card with 32-bit colour and a minimum of 950 MB free space on their hard drive. The recommended requirements for using Titan Poker are 2,0 GHz CPU or higher, a minimum of 2 GB of RAM, a minimum of 950 MB hard drive space and the latest versions of the player's relevant browser and Adobe Flash Player of at least 10.0.22.
Titan Poker is also available for Apple Mac users and the minimum requirements include G5 or Intel based CPU, a minimum of 512 MB RAM, Mac OS X 10.4 and Adobe Flash Player 10.0.22.87.
Currency
Titan Poker is keen to give as many players the opportunity to play online poker as possible and this can be seen with the fact that the site provides the opportunity to fund your account with a variety of currencies. Titan Poker accepts the British pound, the US dollar, the Canadian dollar, Australian dollars and the Euro, amongst others. This level of flexibility should ensure that players from all around the world get to play online poker games with the currency they are most comfortable with.
Languages
As one of the leading European poker sites, it is no real shock to find that Titan Poker provides a wide range of languages for players to choose from. In addition to English, the main language of Titan Poker, the site allows players to play in Russian, Spanish, Polish, Portuguese, Romanian, Italian, Spanish, Swedish, German, Greek, French, Dutch and Danish. The abundance of language options should provide a warm welcome to so many poker players from around the world.
Bonuses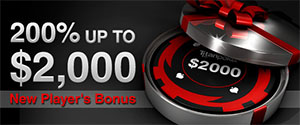 There is a very strong welcome package on offer to new players at the Titan Poker site so if you are keen to boost your bankroll in a real and genuine way; this is a site that meets your needs. The site provides a 200% matched deposit bonus for new players, up to a value of $2,000. The site also provides new players with 10,000 Titan Treasure Gold Coins. Players will also have the chance to claim up to $20 every single week when it comes to cashing in Titan Points.
New players to the site will get four free tokens for a $2,500 freeroll tournament, which means that new players get the chance to grab a share of $10,000. New players are also provided with entry to the $1,250 depositors' freeroll and there will be entry to the $10,000 monthly bonanza on offer too.
New players will also get the chance to take part in the Beginners Sit N Go freerolls which take place every day and there is also the $25 Booster Freeroll event to look out for and this takes place at 6pm GMT every single day. With entry to the Beginners Race, with $3,000 on offer every week, dedicated support staff on hand and a range of poker tools including the Poker Academy and the Titan Poker Guru, new players could hardly wish for anything more when it comes to Titan Poker.
Then again, it is always nice to receive a little bit more and this is where the BonusCodeTitanPoker offer is of great relevancy. There is a chance to pick up some instant cash when you use the PBC2000 code and there are two different levels of bonus on offer. Players that deposit between $20 and $50 on site will receive $20 cash to play with absolutely free. Players that deposit $50 or more will find that they receive $50 in cash to play with. This is definitely something to look out for because the more poker money you have at your disposal, the more you will be able to enjoy what Titan Poker has to offer.
Promotions
There is always a considerable number of satellite events and tournaments on offer from the Titan Poker room, which means if you have a dream of moving from your bedroom to the biggest poker events around the world, this is the way to do so. You will find that Titan Poker has links with the World Series of Poker, the Asian Poker tour, the ECPoker Tour and the Irish Poker. This means that whenever you log on, you are likely to find satellite events that will excite and motivate you.
Games
With respect to poker games, you will find Texas Hold 'Em, Omaha and 7 card Stud on offer at Titan Poker. The site runs a wide range of games in these poker disciplines and they will also provide players with strategies and playing guides to help them get up to speed with the different poker games that are on offer.

There is also no shortage of tournaments and major poker events to look out for with Titan Poker and the site is rightly proud of the fact that they offer more than €6,500,000 in prizes every single month. Titan Poker provides short-handed games, full ring games, freeze out games, rebuy games, turbo poker games, deep stack games, regular games and knockout games which mean that however you want to play your poker tournament, Titan Poker is the perfect place to be.
Like most online poker sites, Sunday is the big day and this is where and when you want to play if you are looking to make big money. All of these times are GMT and the action gets underway at 4pm with the Sunday Warm Up. There is a €15,000 prize pool and there is a €45.50+€4.50 buy-in to consider.
At 7pm, there is the 25,000 GTD Sunday with a €69+€6 buy-in or you could opt for the 7pm €15,000 GTD Rebuy game which has a buy-in of €22.80+€2.20. At 8pm, the Sunday Masters event takes place and this has a prize-pool of €25,000 and a buy-in of €140+€10.
However, the biggest game of the week takes place at 6pm on a Sunday with the €150,000 Sunday Special. The buy-in for this poker tournament is €140+€10 and there are satellite events taking place all week for the major games. There will also be daily and weekly events to look out for so no matter when you are free, you should find Titan Poker has something up its sleeve for you.
Banking
As a European centric online poker site, Titan Poker likes to provide a range of payment methods for players. Some of these payment methods are universally known and accepted while some are of a local nature. The range of deposit methods should ensure that there is some way for all poker players to fund their account and have fun.
Visa
MasterCard
Diners
Maestro
PayPal
Swiff
Wire transfer
Skrill
Nordea
Dotpay
Puggle pay and a whole host of regional payment methods across Europe.
Support
The Titan Poker site also provides a strong level of support options which provides a way to access the site every day of the week and around the clock. There is a live chat facility available through the poker client and players can also access the site by fax, email, phone or traditional mail.
Pros of Titan Poker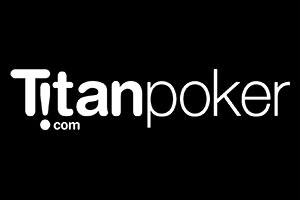 There are many great elements of Titan Poker, including:
The biggest poker room in Europe
A super Sunday with plenty of massive events and games
A fantastic range of welcome bonuses
A wide range of ways to contact the site
Poker playing guides
Cons of Titan Poker
Titan Poker is a fantastic poker site but of course, it isn't perfect and these are some of the downsides to the poker action provided by the site:
No mobile poker action
No access to US players
Have to download poker client
Could do with more poker disciplines on offer
Conclusion
There is no denying that the Titan Poker site holds a lofty reputation in Europe and it would be fair to say that it deserves this reputation. The welcome bonuses alone would be enough to convince many people to sign up for what the site has to offer but there are plenty of other reasons to check out Titan Poker. The site offers safety in numbers, there are plenty of big money games and tournaments on offer and there are plenty of satellites to help you reach big poker events around the world. No matter what element of online poker interests you, Titan Poker will help you out.